In Memory
Randy Harrison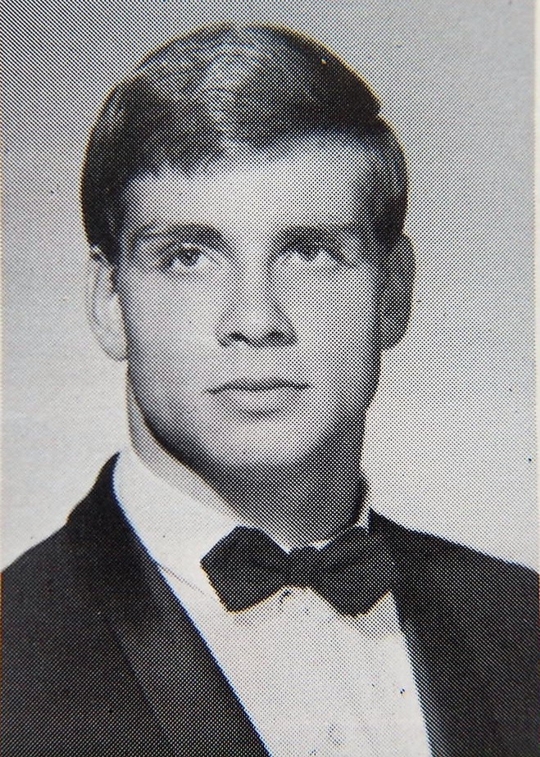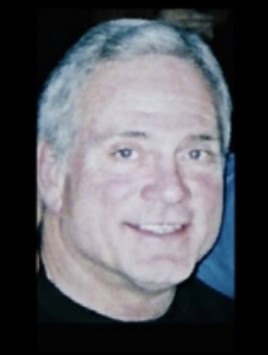 Randy Harrison 1950 ~ 2020
Randall Wayne Harrison, 70, of Amana, Iowa passed away unexpectedly at his home on August 22, 2020.

A gathering for family and friends will be held Saturday, August 29, 2020 at 1:00 to 4:00 p.m. at Lensing Funeral and Cremation Service, 605 Kirkwood Avenue, Iowa City. A time of sharing will begin at 4:00 p.m. In lieu of flowers, memorial donations may be directed to the family to be distributed to organizations that were important to Randy.

Randy was born March 4, 1950 in Iowa City to Wayne and Dorothy (Meeks) Harrison. He grew up with his identical twin brother, Rick, his other brother Donald and sister, Rebecca and remained close to them throughout his life. It was obvious at an early age that Randy and Rick would share a very special, often mischievous bond. In their youth, Randy and Rick climbed a 90-foot water tower in order to hide from their mother. Little did they know, years later, they would take that blatant disregard for heights and the need for adrenaline to a whole new level.

Randy grew up in Iowa City, attending Horace Mann Elementary, the beloved Central Junior High, and ALMOST finished out his high school career at City High until mischief caught up with him again during his junior year. Randy traveled down to Arlington Heights, Texas to spend his senior year with his father. Rick decided to accompany Randy for moral support (and most likely to start mischief in another state) and they both graduated high school together in Texas. Shortly after, Randy and Rick returned to Iowa City to attend the University of Iowa. It was there, during their senior year, they found a sky-diving and rock-climbing class for elective credits. Randy and Rick took the class and went on to become jump masters/instructors and members of the Iowa Parachute Club. If you were attending the fourth of July fireworks at City Park back in the early 1970's, you would have seen Randy and Rick parachuting into City Park to kick off the festivities.

Randy graduated with a Bachelor's degree in Sociology from The University of Iowa and became an Immigration Officer. Rick went on to get his degree in law. Randy eventually ended up in Houston, Texas where he was in Immigration Inspector. His favorite part of the job was inspecting the large ships and tankers and having a drink with the Captain while he went over customs and immigration rules. Randy would eventually purchase his own sailboat which he named "Invictus."

After working several years in immigration, Randy quit his job to return home to care for his mother who fell ill. During this time, he took his mother on a few last memorable adventures before she passed away. Randy then became an apprentice of the Local 405 and eventually advanced to journeyman electrician. When he was not working, he would sail his boat which resided in Marathon, Florida.

In between working and sailing, Randy would make quite a name for himself, along with his brother, Rick becoming a BASE jumper. What does BASE stand for, you ask? B – Building, A – Antennae, S – Span (usually a bridge), E – Earth (usually a nice sharp, rocky, ominous cliff). To receive a BASE number, one would have to jump off all four of these things. Randy was BASE #36. He was the 36th person in the world to achieve all these jumps. If that wasn't frightening enough to most of us cowardly lay people, there was also a Night BASE designation in which you would have to jump off of the above acronyms at NIGHT. Randy was Night BASE #12. His brother, Rick also achieved both BASE and Night BASE. Since the only other person as beautifully reckless as Randy was his twin brother, the dynamic Harrison brothers obtained these BASE numbers together. They conquered the Texas Commerce Building in 1981. …at night. How did they do it you ask? Well, illegally. In order to create this vivid vignette, we must first choose perfect background music. We shall pick the Mission Impossible theme song. Let's begin: Randy and Rick were looking dapper, dressed in sport coats, dress slacks and wing-tipped shoes. They each had a briefcase containing their parachutes. The handsome twins snuck into the commerce building and found the daunting stairwell that would take them all the way to the top. As soon as they got into the stairwell, they abandoned their suitcases and hiked 65 stories in their wing-tipped shoes to the roof of the commerce building. Luckily for them, there was no such thing as stairwell security cameras. When they reached the top, they wedged a metal bar against the stairwell door from the outside. To this day, Rick wonders how long it took the lucky individual who discovered this to get the door pried open. Once the twins got themselves adequately shaken and nauseous, they snapped a few overexposed pictures with their Polaroid camera, and leapt off the roof of the Texas Commerce Building into the darkness. They landed 30 feet away from their getaway car and once inside, uncorked a bottle of wine to calm their nerves and celebrate.

Some of the jumps Randy and Rick did didn't come out quit as flawless as the Commerce Building. Randy and Rick were talking with the infamous Carl Boenish about their next jump when Carl told the twins that Half-Dome at Yosemite National Park had never been jumped at night. The twins immediately had a change of plans. They scoped out Half-Dome for 3 days. It was a five-hour hike to the top. Randy had a bottle of Wild Turkey strapped to his backpack for when they landed safely on the ground. The brothers both had issues with their gear that night. Randy jumped first and scathed the wall, hurting his knee. One of the chords on Ricks chute had snapped upon opening. They both made it to the ground safely but shaken. Randy limped towards Rick upset not because of his knee or that he possibly could have died, but because he realized when he hit the rock wall, it broke the bottle of Wild Turkey.

The twins were famous among the sky-diving and BASE communities. They were in Sports Illustrated and were also on a segment of PM Magazine during Bridge Days in West Virginia where they parachuted off of a moving train into the water below. How did they do this? Well, illegally.

Randy's nomadic bachelor life finally came to an end in 1998 when he attended his 30th City High School class reunion. There, he met Shirley Thomson. They had their official first date shortly after at The Hamburg Inn and were married on August 5th, 2000 at Danforth Chapel. Randy wanted "The Iowa Waltz" by Greg Brown to be their first dance, but he forgot the CD at home. So, they danced to "I've Had the Time of My Life" from the Dirty Dancing soundtrack instead. That's a long song. After the wedding, Randy and Shirley resided on Randy's beloved sailboat for an entire year in Marathon, Florida. There, Shirley learned to fish, sail and be a proper Jimmy Buffet fan. Before they decided to settle back in Iowa, they sailed to Cuba. The couple found in a beautiful house in South Amana surrounded my farmland which Randy called his "Island in the Corn." Many wonderful parties happened at the Island in the Corn including a few sky diving jumps straight into the yard. Shortly after Randy and Shirley were married, friends and family made sure Shirley possessed a steady supply of Xanax to calm her nerves during Randy's numerous jumping excursions to Norway and Mexico.

In 2008, Randy performed a routine sky diving jump in South Amana that nearly cost him his life. He survived with the non-stop devotion of his wife, his brother, and his close friends. That day took some of Randy's sparkle with it. He was able to do his very last jump at Bridge Days in West Virginia in 2009 with his brother by his side. He landed right in the drop zone, and knew it was a perfect way to end his jumping career.

Randy spent his remaining years tending to his Island in the Corn. He was an animal lover, and rescued two beautiful dogs, Chilly and Luke, from Safe Haven animal shelter. Chilly was terminally ill, and Randy and Shirley made sure she lived her remaining days in a loving home. Luke still stands vigil on the porch of their house, hoping to see his Dad once again.

Randy's loving soul and generous heart is going to be missed by those who knew him. Although it was cut short, the life he lived was more than most.

Randy is survived by his wife, Shirley Harrison of Amana, IA; his twin brother and best friend, Rick (Joy) Harrison of Galveston, TX; his brother, Don Harrison of Louisiana; his sister, Rebecca Berrgren of Orlando, FL; two step-daughters, Taera Harman and Dawn (Brent) Leon and their children, Elijah, Chloe, Erin and Caleb; his lifelong best friends, Chuck and Sherri Smith of Iowa City, and many nieces, nephews, and friends.

He was preceded in death by his parents and brother-in-law, Richard "Butch" Thomson.