In Memory
Craig Lightfoot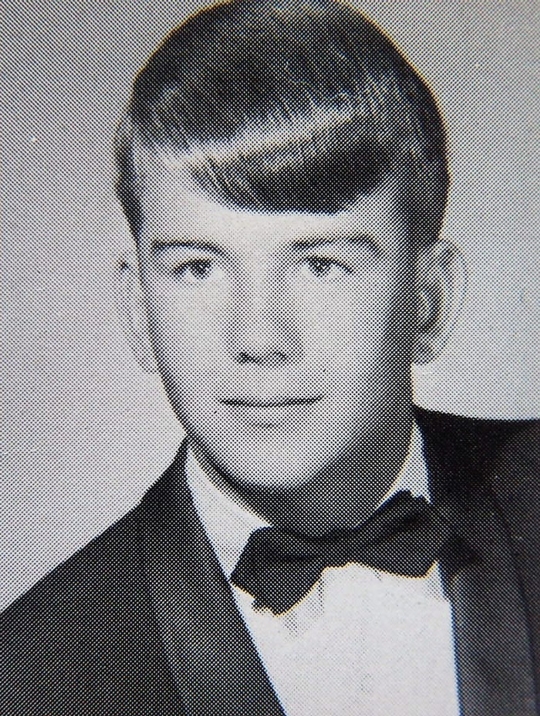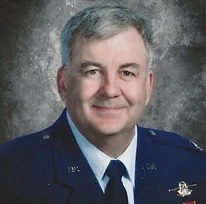 Craig Lightfoot 1949 ~ 2023
Colonel Craig M. "Lighty" Lightfoot, USAF Retired, passed away unexpectedly on February 25, 2023, at home. A funeral service will be held Saturday, March 4, 2023, on the eastern grounds of the Georgia National Fairgrounds at 11:00 am with visitation beginning at 10:00 am.

Craig was born November 28, 1949, to Chesley and Genett Lightfoot of Omega, GA. After enjoying small-town life for the first few years, he embarked on life as an Air Force dependent following his dad's recall into the military. Most of the ensuing years were spent in Nebraska and Texas, with Nebraska being his favorite. There he hunted with his dad and discovered a passion and rare ability for martial arts.

After graduating high school in Fort Worth, Texas he returned to Nebraska as a Corn Husker, earning a Bachelor's degree in Education. During these years he continued to hone his skills in both Judo and Tae Kwon Do while working his way through school, keeping up his grades, and competing in and winning Tae Kwon Do tournaments.

After an intermediate job with the State of Florida, Craig joined the Air Force. After training, he was assigned to the first of several F-4 squadrons. His flying assignments were his favorite, not only because of the flying but also because of the camaraderie and rich friendships developed in the squadrons. Two notable military accomplishments of his were completing Fighter Weapons School and successfully commanding a combat detachment of F-4s in support of Desert Storm. Even while faithfully serving his country he was still active in martial arts. He founded the Air Force Tae Kwon Do Association, was asked to coach the US Tae Kwon Do Olympic Team for the Seoul Olympics (but not allowed a leave of absence to do so), and operated a Tae Kwon Do school while stationed at Hickam AFB. He retired from the Air Force as a Colonel after 28 years and one day of service.

Not one to sit around, he pursued a second career as the Senior Aerospace Science Instructor with Perry High School's Air Force JROTC program. This was truly a calling rather than a job, giving much more than his contract required. Many excellent young people benefitted from his willingness to use his personal time to introduce them to the thrill of competition, to the satisfaction of serving the community, to opportunities of travel to significant historic sites, or perhaps to help them through difficult circumstances of nearly any nature. He even offered Tae Kwon Do and Judo lessons to his students, and later to adults, free of charge. Under his guidance, the cadets achieved a record number of Distinguished Unit Awards following rigorous inspections from Headquarters.

One more retirement led to a more leisurely lifestyle. This included golf and travel, especially with his brother. He enjoyed expertly repairing and refinishing wooden furniture. He went to New Mexico to learn the art and craft of blacksmithing. He took his granddaughter to the park. He was inducted into multiple martial arts halls of fame, now having become a Grand Master. And through all these years he was a great husband, father, and grandfather.

Craig was preceded in death by his father, Chesley Lightfoot; his mother Genett Lightfoot; and his niece Laura El Kadiri. He is survived by his wife of 28 years, Mary Beth Lightfoot; his children Janet Lightfoot, Matthew McCain (Kathryn), Jamie Lightfoot, Julie Lightfoot, and April Falconette (Jorge); grandchildren Caden Hurst and Savannah Lightfoot; sister Gwen Lightfoot; brother Jeff Lightfoot (Vicki); nephews Travis Lightfoot (Lindsay), Coleman Lightfoot, Danny Camarata, Chris Camarata (Constance), Andrew Gray (Melissa), Alex Gray (Kristina); niece Sydney Ashmore; great-nephews Bo Lightfoot and Elijah Gray; and Great-nieces Majda El Kadiri, Kea Lightfoot, Charlotte Lightfoot, Emrie Lightfoot, Taylor Gray, and Annabelle Gray. We miss him.
Condolences for the family may be left in the online guestbook at www.watsonhunt.com. Watson-Hunt Funeral Home has been entrusted with the arrangements.
https://www.legacy.com/us/obituaries/name/craig-lightfoot-obituary?id=48915092